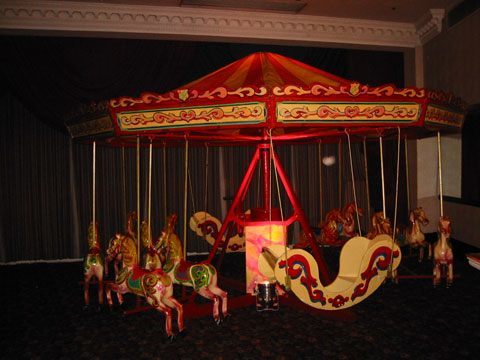 Small Carousel Hire
The Carousel, also known as a merry-go-round is a traditional funfair ride that is great for children. Carousels usually feature wooden horses or other animals mounted on posts and it will give the affect of the animal galloping.
If you are interested in carousel hire, contact Irvin Amusements. Irvin provide carousel hire for a range of events, from weddings to parties, funfairs, festivals and any other event you can think of.
We also have a number of other children's rides available for hire including fun houses and ghost trains.