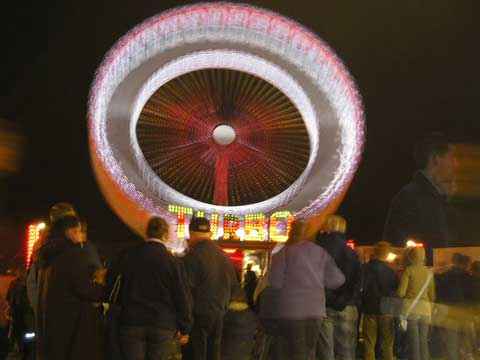 Round ups
The Round-Up (or RoundUp) is an exhilarating ride which takes place inside a spinning disc. Passengers stand up against the wall with a thin chain attached around them for safety. Then, as the wheel rotates, they are pushed back against a caged wall behind them using centrifugal force which creates a feeling of being stuck to the wall as the ride tilts on its axis and continues to spin at an angle at high speed.
This ride is also sometimes known as Zero Gravity and has been a popular funfair ride in the UK and US since its invention in the 1950's.
At Irvin Amusements, we can provide the Roundup for hire at your choice of location within the UK. Contact us today to discuss your requirements.
We have more fairground rides for hire, including the Rotor.