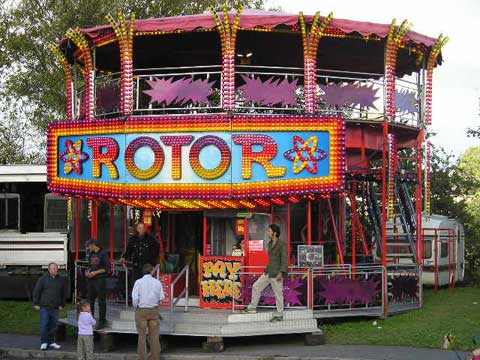 Rotor
The Rotor amusement ride is very similar to the Roundup and was actually its predecessor. The main difference between the two is that this ride has a retractable floor so passengers feel stuck to the walls of the ride as the centrifugal force builds and the ride speeds up. This creates a zero gravity feeling for the riders so that they are suspended above the ground as the ride spins them around.
This is a ride for more experienced fairground attendees and those who enjoy fast rides!
Contact Irvin Amusements to discuss hiring a Rotor or any of our other funfair rides for your planned event
Another of our funfair rides available for hire is the Orbiter.