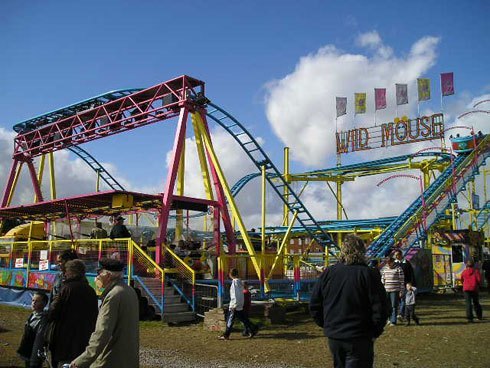 Roller Coaster
Roller Coasters are a popular attraction. Originally developed for amusement parks, roller coasters have been adapted for the funfair so that everyone can enjoy the excitement and thrill.
Passengers sit in cars that follow a track, intelligently designed to rise and dip, creating an exciting experience. If a roller coaster has single cars, (rather than a train of cars hooked together) it will usually be referred to as a Wild Mouse roller coaster.
Irvin Amusements can provide roller coasters for hire at your choice of location within the UK. To discuss your requirements or request further information, contact us today.
Irvin Amusement have other fairground rides for hire including Pirate Ships.