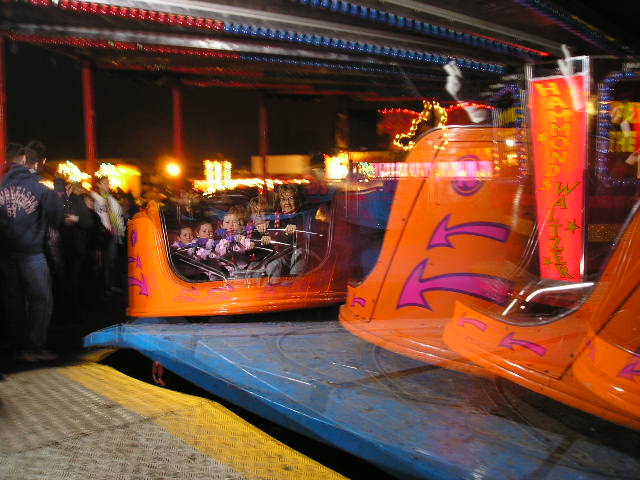 The Waltzer
The Waltzer is one of the most iconic funfair rides seen at funfairs across the UK. The Waltzer has everything that a fun fair ride should have, the bright lights, the sounds, and high speed thrills. The Waltzer consists of cars that spin individually whilst rotating around a central point which combine for double the amount of twist and turns. The Waltzer really is a classic amusement that completes any funfair.
The Waltzer usually has a minimum height requirement of 42 inches tall and you should expect to experience some dizziness.
If you would like more information about hiring The Waltzer for an event you are hosting, or if you are interested in hiring any other funfair rides including the dodgems or the ghost train contact us today.