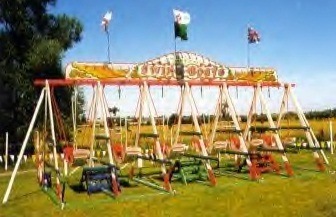 Victorian Swing Boats
Irvin Amusements have a number of Victorian swing boats for hire. They are available either as a set of three (individual boats) or as a set of six (individual boats).
They are the perfect ride for the little ones to swing on and all boats must have 2 people in at a time.
If you are interested in hiring out the Victorian swing boats, Contact Irvin Amusements. Other children's rides include small carousels