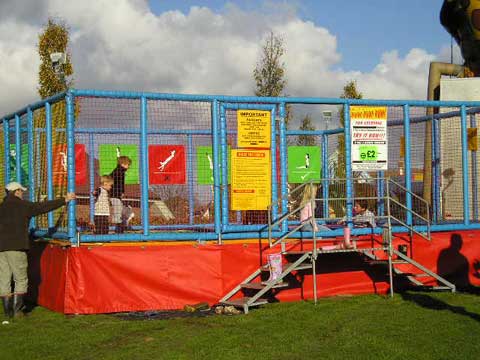 Trampolines
Bounce away the day with trampoline hire for your event, party or funfair. Trampolines are great entertainment for children and once they've experienced the trampoline they won't want to stop.
Trampolines are perfect for every type of functions, including funfairs, carnivals, firework displays, music concerts and corporate events.
For more information on trampoline hire or any other funfair rides for hire, including the Go-Gator, contact Irvin Amusements.