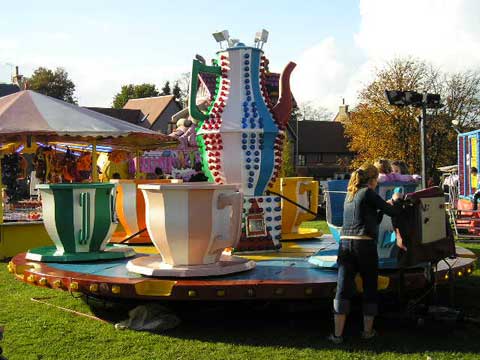 Traditional Childrens Rides
Traditional children's rides from Irvin Amusements include the cup & saucer, also known as the teacups. Teacups rotate on a floor which then spins around a central point.
If you are interested in the cup & saucer or any other fairground rides for hire, including sideshows & gamestalls, contact Irvin Amusements.