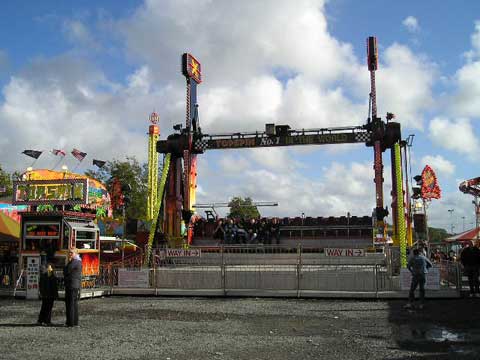 The Latest Top Spins
Since landing on the funfair scene in the early 90's, the Top Spin has wowed funfair goers, proving to be an instant hit. The ride is able to spin up to 40 passengers at a time, taking them to colossal heights and speeds.
Irvin Amusements can provide the latest Top Spin funfair rides for hire at your choice of location within the UK. To discuss your requirements or request further information about the fairground rides available for hire, contact Irvin Amusements today.
If you are interested in our white knuckle adult rides, you may also be interested in our old favourites.