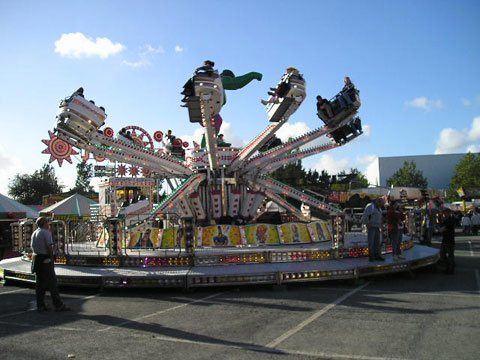 Jump & Smile
The Jump and Smile funfair ride, is a funfair ride that has chair cars arranged on a number of arms pointing out from around a central axis. The Jump and Smile will lift you into the air at random intervals whilst spinning you around.
Expect to have your head spinning and your heart jumping with this classic funfair ride.
If you are interested in hiring out the Jump & Smile, contact Irvin Amusements, we can supply this amusement ride to a location of your choice, within the UK.
Find out about the Super Star, another funfair ride available for hire.