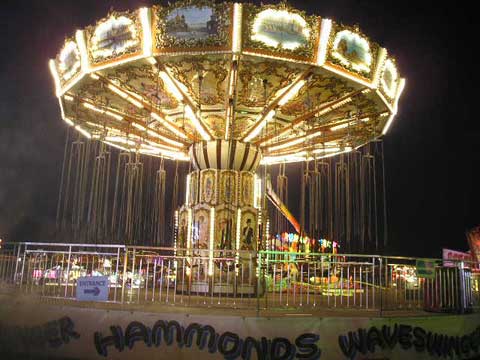 Chairoplanes
The Chairoplane, (Chair-O-Plane) also known as a swing carousel, chair swing ride and a wave swinger, has been a fairground favourite ever since it first debuted in the 1970s.
This classic ride spins you round a centre point in a similar fashion to a standard carousel, but unlike a carousel you are a suspended from the top of the ride, where you dangle on swings.
Chairoplanes are a much loved ride that are great for parties, events, corporate functions and firework displays. If you are interested in the Chairoplane or in any of our other fairground rides for hire, including our
ghost trains
, contact
Irvin Amusements
.